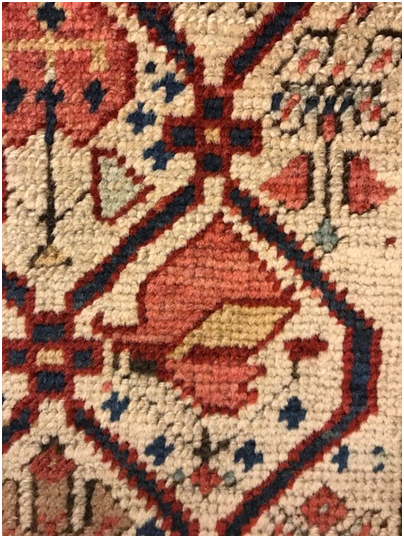 CAUCASIAN SHIRVAN ANTIQUE RUGS
Shirvan is a historical region situated in the northeastern side of the Caucasus, west coast of the Caspian Sea. At present Shirvan is both industrially and agriculturally developed region. Shirvan which is a part of modern Azerbaijan was populated by Azeri Turks and some Armenians who had expertise in dyeing and were great weavers. The traditional weaving methods lead to the creation of a large number of variations even with limited equipment available. This lead to the authentic creation of different outstanding rugs and carpets. Search our wide collections of Shirvan antique rugs here.
Historic Tale
Caucasus is known to be a hub for beautiful and antique rugs. The Administrative district of Shirvan produced many rugs having depth in color, complexity in composition, and remarkable patterns which set them apart from that produced in the Caucasus area.Generally Shirvan rugs are the most finely knotted products in the entire region. In the 19th Century, Shirvan rugs were mostly produced by vegetable dye.
Uniqueness 
These are scatter size as well as long and narrow runners made up of mainly all wool, but some of them have cotton wefts and cotton edges. Since these are handmade rugs, every knot is made by hand, so, each one of them is one of a kind and may take months to complete. Known for their traditional style of rugs, they have unique, uniform,geometric and floral patterns and extended medallions. These rugs tend to be more comfortable than any of the rugs developed in the entire region.
Qualities 
The traditional and antique rugs can give history and character to your living area. These rugs are known for their comfort. They are made of handspun wool yarn in striking colors and pastels blended. Because of the material used for their production, they have the strength and are durable. Generally, they are small as well as narrow and long so, can fit anywhere yet looking super stylish. Being handmade makes them a unique and individual piece of art for everyone.
Good quality Shirvan rugs are not available in the market just like that. Due to their royalty and class, they are available with some specific suppliers. In New York, you can now get these historical rugs from Hagop Manoyan Antique Rugs  which is one of the top ranking antique rugs shops in the city. We are specialists in authentic and antique rugs.
About The Supplier
Hagop Manoyan is the owner of the company who deals primarily in antique rugs and carpets. Not only rugs and carpets, but he also has a wide range of collectable saddle bags of all kinds. He was born in Istanbul which is one of the major cities of Turkey to Armenian parents. Being a person with European roots, he has immense knowledge about the culture, collecting styles and general market trends of Europe. He eventually moved to New York which added perks to his business in rugs. With such perfect blend of knowledge and modern techniques, we are one of the best antique rug shops in New York. We deliver high quality rugs internationally. We are active dealers of collectable and antique tribal rugs who participate in antique and trade shows all over US and Europe.