Shirvan Rugs Are Quintessential Collectors' Items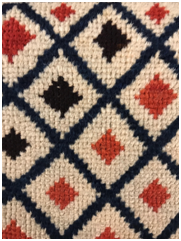 Adding a new Shirvan rug to an existing collection can be one of the most important rug purchases you've ever made. Shirvan rugs are both beautiful and sturdy and offer a glamorous look that upgrades any room in your home or office. Shirvan rugs source their origins back to one of the most ancient regions of Azerbaijan where carpet and rug making is known for producing unparalleled quality.

Fortunately, you don't have to travel to Azerbaijan to own a Shirvan rug when you choose Hagop Manoyan for your selections. Located conveniently in New York for those local, you can also look at the current selection of Shirvan rugs at the website to make your selection. Shirvan rugs are a quintessential collector's item for those who appreciate quality in their rugs.