New York Collection offers South Persian Rugs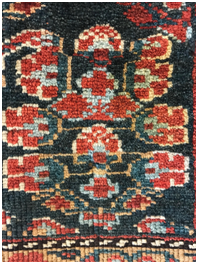 Let's face it, there are many different kinds of rugs available on the market today but not all of these rugs are created equal. So when you see rugs like Afshar rugs, Qashqai rugs, Khamseh rugs, Luri rugs and other South Persian rugs in an exclusive collection like the one at Hagop Manoyan, you know there's something to stop and take notice of.

The Afshar rugs are an exquisite collection of colorful rugs that are a true reflection of the craftsmanship and creative design that goes into each individual rug. When you purchase a South Persian rug, you have the distinctive pleasure of getting quality Iranian rugs here in the United States from reputable dealers like Hagop Manoyan and his wife Kozet.